Telehealth – Heart Care and New Tech
Our live February webinar focuses on how telemedicine is changing howseniors visit doctors. Are in-person doctor visits a thing of the past? Is having in-room consultations the wave of the future? Register today to find out.
Contact Us
About the Speaker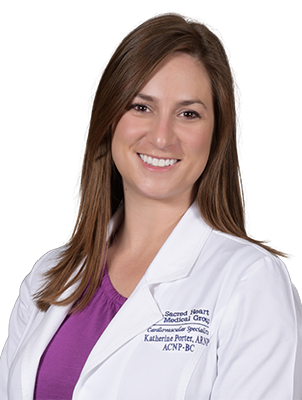 Katherine Porter, APRN, ACNP-BC
, Ascension Sacred Heart Cardiology
Katherine Porter graduated from Auburn University with a Bachelor of Science in nursing, later attending the University of Alabama in Birmingham where she received her Master of Science in Nursing as an Acute Care Nurse Practitioner. Ms. Porter moved to the Panhandle area of Florida in 2013 to work for an interventional cardiology practice. She currently practices with Ascension Sacred Heart Cardiology, seeing patients in the office setting as well as in Ascension Sacred Heart on the Emerald Coast Hospital.
Ms. Porter is also the owner of Katie Porter Health Consulting where she promotes heart health in women through healthy lifestyle choices and risk factor modification.
Have Questions? Contact Us