Senior Living Doesn't Stop Independence
People are sometimes hesitant to move into a senior living community because they feel their independence will be limited at best or taken away at worst, however this is not the case.
One comment heard a lot from families is how much a community has given more independence to their loved one. Senior communities take the burden of cleaning, cooking and other chores away from residents giving them back time to do things they would like to do. Has your loved one talked about planting a garden for years but didn't have the time? Now they can and with plant-loving friends met in the community.
Senior living is truly about a mindset, and communities today are not the nursing homes of yesterday. There is something for everyone when it comes senior living and that's truly independence.
Contact Us
About the Speaker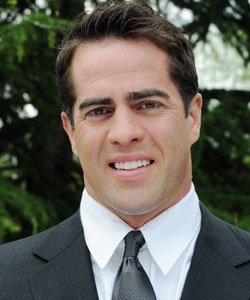 Colin Hoobler
Physical Therapist, Founder, CEO of S3 Balance
Colin Hoobler has practiced physical therapy for 21 years. He has a doctoral degree (Boston University), two master's degrees (Hahnemann University, University of Oregon), and a bachelor's degree (Oregon State University). He has been a health writer for the Oregonian since 2010 and has also penned two books on using exercise as medicine to treat chronic disease.
Colin has served as Associate Professor at Oregon Health & Science University Medical School in Portland, teaching residents how to use lifestyle medicine to treat chronic illness. Colin also created and hosted a fitness show called The Fitness Show on PBS for two years, along with the Choose Your Age podcast, which is focused on senior living wellness programs.
For four years he was a resident health expert for NBC, addressing viewer questions and injuries sustained by professional/collegiate athletes. He has been Associate Professor at Pacific University and George Fox University doctoral programs, working with residents on how to use exercise to treat chronic health problems (e.g., osteoarthritis, diabetes, chronic pain), as well as being the founder, inventor, and CEO of S3 Balance, a company dedicated to reducing falls in senior living.
Have Questions? Contact Us