Understanding the Role of a Caregiver
FREE WEBINAR
August 18, 2022
11:00 am – 12:00 pm (EST)
Our webinar is geared toward family and friends caring for a loved one. Caregivers often play many different roles, and it is important to be able to identify those roles, navigate the challenges that may arise, and celebrate the triumphs and special moments throughout one's caregiving journey.
Topics covered in this webinar:
Creative ways for caregivers to take care of themselves
Unique ways to communicate better with those around them
Important aspects to keep in mind while developing their own care team
Save My Spot
About the Speaker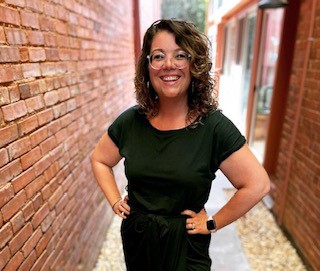 Lezlie Poole, BA, CPS, CPRP
Program Innovation Manager, Rosalynn Carter Institute for Caregivers
Lezlie Poole is a life- long resident of Americus, Ga., and holds certifications as a Certified Peer Specialist and a Certified Psychiatric Rehabilitation Practitioner, as well as a degree in Psychology.
Lezlie has experience in developing, innovating, and implementing programs for crisis resolution within the mental health community. Lezlie is currently employed at the Rosalynn Carter Institute for Caregivers (RCI), as the Program Innovation Manager. Here she continues her work in the on- going implementation of evidence- based programs, as well as responsible for developing strategic initiatives to advance RCI's mission through opportunity proposals, content and program development, and training to aid in supporting caregivers and their loved ones.
Lezlie has worked with implementation and evolution of RCI's Operation Family Caregiver and RCI REACH programs to help with understanding and reaching more caregivers in more ways. Lezlie has also developed and trained in RCI's Virtual Empathy program to help professionals connect and engage with clients more holistically in virtual settings.
In her free time, Lezlie enjoys spending time with her two children and husband, as well as training and competing in Brazilian Jiu Jitsu, where she holds the rank of a blue belt.
About the Rosalynn Carter Institute for Caregivers
The Rosalynn Carter Institute for Caregivers promotes the health, strength, and resilience of caregivers throughout the United States. Established in 1987 by former First Lady Rosalynn Carter, the Institute's priority is the unpaid family caregiver: those individuals who care for a relative, friend, or loved one.
To learn more about RCI, its advocacy, how to participate in programs or build a partnership, visit www.rosalynncarter.org.
Register for this free webinar today!